MRac Mounting Systems Withstand The Extreme Wind And Snow In Russia
In the early of 2014, Mibet (Xiamen) New Energy Co., Ltd supplies 1.1MW MRac Pole Rack mounting systems to a famous Russian EPC company. Taking account of the weather and geological conditions, especially the heavy snow and wind in Russia, the engineer modified the PR system in the basic design for adapting the weather and geological conditions in the installation site. After completing this project, Mibet Energy received the high evaluation from the ECO of this EPC to the products design, service and quality of products of Mibet Energy.
Recently, Mibet Energy paid the return survey to the customer, who expressed the highly praise to the mounting systems, and sent back pictures taken in winter and spring to Mibet Energy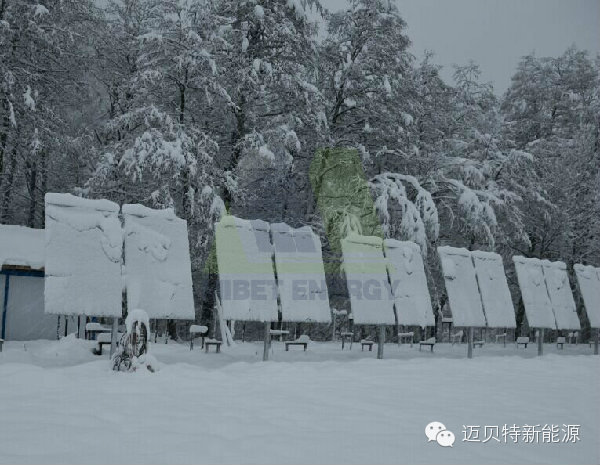 In the winter, Russia is in a state of sub-zero temperature condition for a long time under heavy snow and wind. It has high demands for the PV mounting systems in such a bad weather conditions, but the MRac Pole Rack mounting systems stand in the snow like frontier soldiers without slightest loose and deformation on components and parts, which support the solar panels to operate smoothly of solar PV system and supply power and transmit warmth to local residents in the severe winter as well.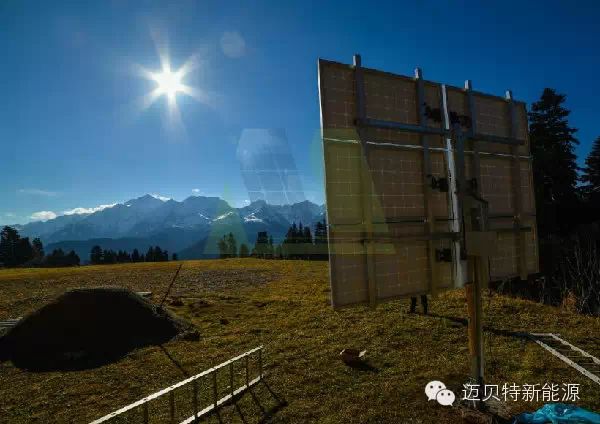 With the high wind and snow load resistance and extreme weather adaption, Mibet Energy solar PV mounting structure becomes increasingly popular for client groups from different regions of various weather conditions. Mibet Energy will always focuses on the innovation of product design with evaluating the local weather condition to offer fresh new energy to clients around the world.